Faith Presbyterian Church is a place where people can meet Jesus,
engage in life-giving community, and everyone is welcome.
We believe in creating a space where people can have authentic encounters
with Christ and with each other. Join us for our Sunday services!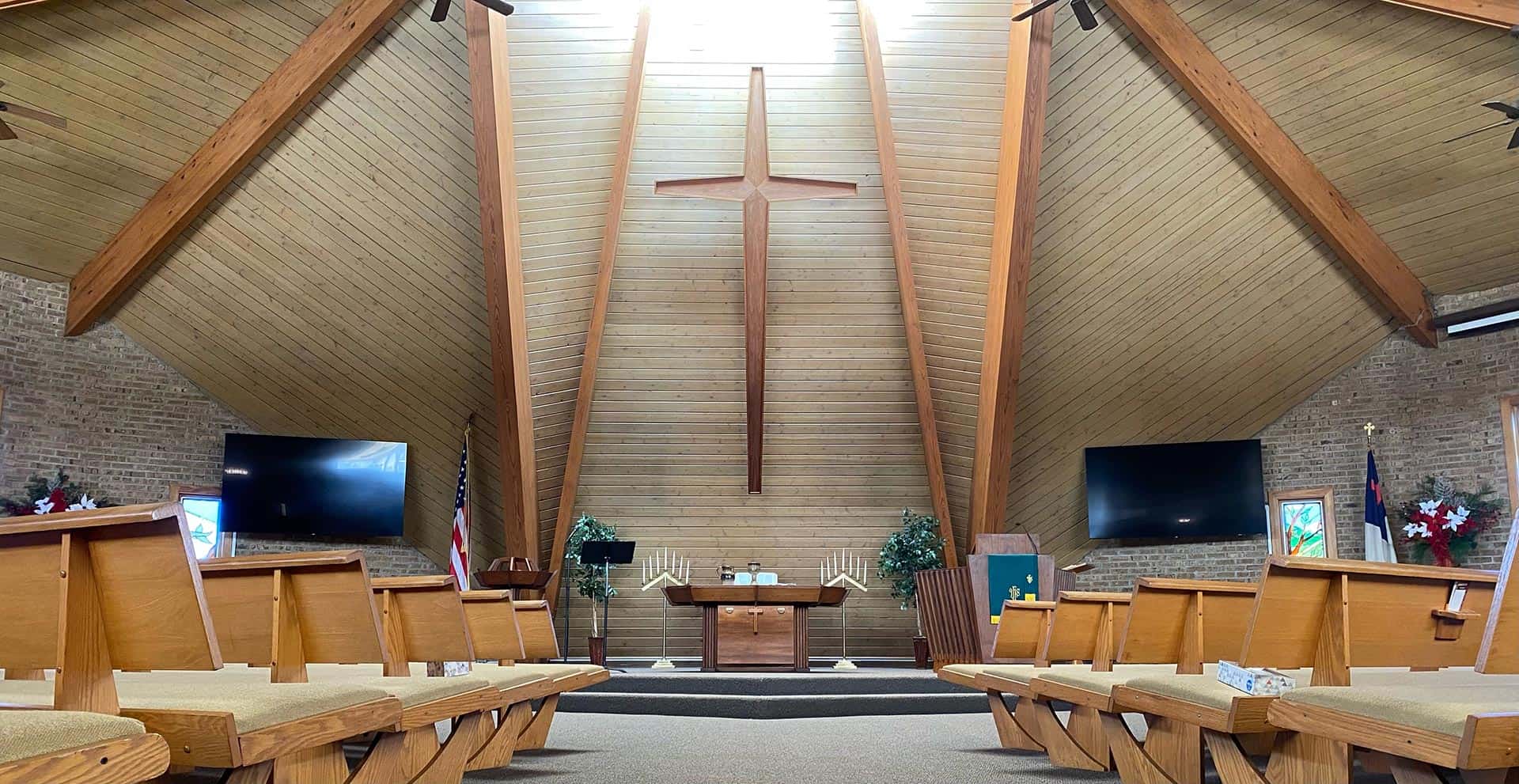 Rev. Rich Davis grew up in Winthrop Harbor, IL and met his wife, Shauna, there.  Since receiving his M. Div. from Western Theological Seminary of Holland, MI in 2004, he has served as pastor at the Martin Reformed Church of Martin, MI, the First Presbyterian Church of River Forest, IL, and the Emmanuel Reformed Church of Morrison, IL.  Pastor Rich and Shauna have three teenage children, Tyler, Kamryn, and Nathan.
Pastor Rich is passionate about proclaiming the relevance of faith to everyday life. He believes in team-based ministry and building strong relationships that model unity and service. He believes the church is a community where we are called to join together and encourage one another in a daily rhythm of faith.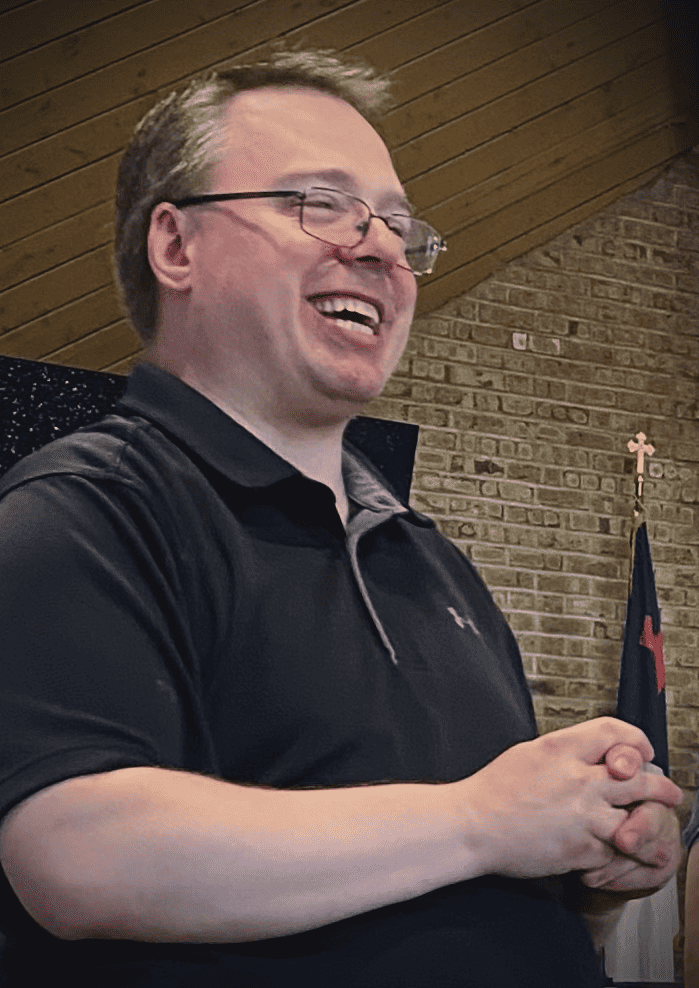 Our beliefs are more than just statements about God. What we believe transforms our hearts. What we believe shapes our lives. What we believe deeply affects our relationships.
At Faith Presbyterian, we humbly stand in the long tradition of Christians who have built their beliefs upon the foundation of God's Word as revealed to us in the Bible, the ongoing work of the Holy Spirit, and the person and work of Jesus Christ. As we grow in faith, we journey together with Jesus as our example, the Bible as our path, and the Holy Spirit as our guide.
We see the Church sharing Faith to every generation
in order to impact the community of McHenry and abroad,
to advance Christ's Kingdom, and glorify God's name
as the hands and feet and heart of Christ
We see a passion-filled church resonating heartfelt praise and worship of our magnificent and loving Father.
We see a gathering of believers relishing their time together in the presence of Almighty God and invigorated to serve Him with all their mind, spirit and strength.
We see people of all generations and races hungry for the Word and daily entering this church to become educated, coached, inspired, encouraged and challenged.
We see solid scriptural teaching, intentional mentoring, small-group relationships and leadership training developing prayerful believers into devoted disciples.
We see a congregation of followers imitating the love of Christ by diligently tending to the needs of the flock and actively being good neighbors in the community.
We see a church passionately supporting outreach and missions locally and globally through direct contact and generous giving.
We see people standing firm against the enemy of this world and living an authentic faith amidst the uncertainties of life through the transforming power of the Holy Spirit.
We see gifts of the Spirit discovered, developed and deployed with relevant service areas inside and outside the church.
We see leadership humbly praying and fasting as they turn to the Lord for discernment regarding the life of the church.
We see visitors entering open doors, feeling genuinely welcomed and introduced to the church, and actively exploring and participating in the church's various programs and activities.
We see the Light of the World extending into the community, reflecting a compassionate pastor and flock engaged in sharing the exciting message of the saving power of Christ.
We see a church open to innovative ways of communication, reaching out to the masses, making it easier for all to hear and understand the timeless message of the Gospel. We see Heaven on Earth, a community living in Christ Jesus and guided by the Holy Spirit—all children of God through faith.